Refrigeration & Ice Machines
Denver Commercial Refrigeration & Ice Machine Services
If you work with food, then you know how important it is to keep things cold. Refrigeration systems are extremely important for food safety and preservation, and that means they're one of the backbones of any commercial hospitality or fine dining establishment. At ChefTek, we offer specialized services designed to repair and maintain all types of commercial refrigeration equipment, including small-scale systems and large-scale units alike.
ChefTek has extensive experience providing repair services for restaurants, hospitality businesses, and even retail establishments all across the Denver metroplex. Offering a team of experienced professionals that exclusively service commercial appliances and businesses like yours, we have become one of the most trusted names in the region. We service all major name brands and are ready to quickly tackle your issue so you can get back to business as usual. We even offer a customizable, comprehensive maintenance plan that keeps your refrigeration equipment running properly and even helps you save on future service needs!
We service a variety of great refrigeration brands, view our list here.
Whether you depend on a refrigerator, a freezer, or both, you can depend on ChefTek to keep them running smoothly. We are the experts when it comes to cold side appliance maintenance and repairs, and we have the skill to offer fast and effective repair services. We use premium, commercial-grade parts to ensure that all of our fixes are long-lasting and dependable for today and for the future.
For all things ice and refrigeration, contact ChefTek today!
Servicing Walk-Ins, Standalones, Displays & More
Refrigeration is necessary for so many different aspects of commercial food production and preparation. That's why even minor interruptions in your refrigeration system can be catastrophic for a hospitality or food service business. Don't wait until something goes wrong—reach out to ChefTek to learn more about your service options today. We offer services for all types of commercial refrigeration systems, including large-scale refrigeration options for walk-ins, beverage coolers, all types of freezers, and even display freezers for grocery stores and food sales.
Keep your cool and trust your commercial refrigeration system to ChefTek! Call us at (303) 502-9880 to schedule service or learn more about our maintenance program.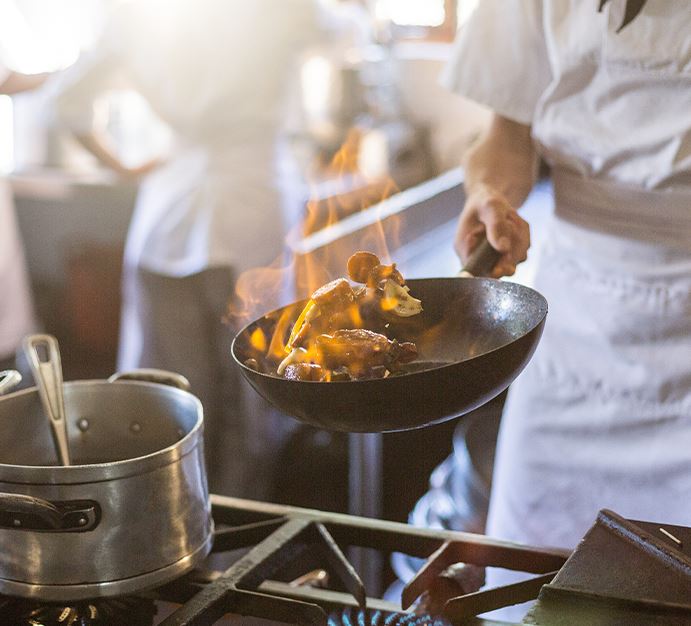 Request Your Appointment Today Don't let maintenance issues slow down your workflow.
Colorado Springs Ice Machine Sales
Does your business need an ice machine? Whether you serve chilled beverages, need a constant supply of ice for cooling, or you simply provide ice for buyers, you likely depend on a high-capacity ice machine. At ChefTek, we keep these machines cold and enable them to continuously produce the clear, clean, and food-safe ice necessary to keep your business running.
We also sell ice machines from a number of leading manufacturers for businesses looking to either start their operation or replace an old and outdated system. Additionally, we offer a full range of maintenance and repair services to support every system we sell, ensuring your ice supply will remain stable and constant so you can keep going about your business.
Join Our PM Program and Get the Priority Perks!
Keep your business running smoothly by giving all your tools the right maintenance. By joining our PM Program, you'll receive significantly discounted hourly pricing, and priority call booking over non-PM customers. Contact us to find out more!
Kitchen Equipment Experts

Delivering quality solutions to a majority of Colorado's fine dining industry.

We'll never toss our hands up and give up. We always find a solution for you.

We're happy to take some worries away and help your business run smoothly.

Personable experience and communication from beginning to end.
Contact ChefTek Today
Fill out the form below or give us a call at (303) 502-9880 for immediate attention.