Denver Commercial Pizza Oven & Mixer Repairs
If you own a pizza business, chances are you depend on a specialized oven designed specifically for pizzas. There are many different kinds of pizza ovens out there as well. Conveyor ovens carry your dish through a heated chamber at a particular pace, ensuring that everything fed through it bakes at an even temperature for an exact amount of time. Brick ovens are an older technology, but offer superior ability to hold extremely high temperatures. Deck ovens have no moving parts, but their efficiency and small sizes makes them great for smaller kitchens.
Whatever type of oven your kitchen relies on, trust ChefTek to keep it running smoothly and efficiently. We know fixing broken equipment isn't something you want to deal with, so we do everything in our power to make the problem disappear so you can get back to what you do best. We're proud to employ one of Denver's finest teams of commercial appliance repair and maintenance professionals, ensuring we always offer the finest services and reliable solutions. We know how much you depend on your appliances for your day-to-day business, so we do everything we can to solve your problem quickly and restore your kitchen's full functionality as fast as possible.
If your pizza oven just can't keep up the heat, reach out to ChefTek at (303) 502-9880 today to schedule a repair right away!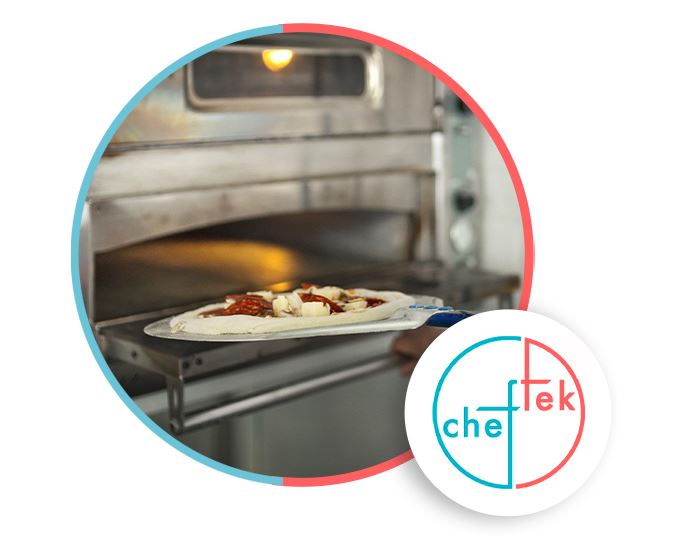 Commercial Mixer Services
Mixers are ultra-important for any business that depends on thorough, even, and cohesive blending to keep things running smoothly. Commercial kitchens of all shapes and sizes utilize mixers for a variety of purposes, with bakeries in particular relying on these time and effort-saving machines. Some mixers are small, offering nothing more than a few quarts of capacity, while others are extremely large and are capable of producing batches utilizing dozens of pounds of ingredients at a time.
Whether the motor has gone out, your machine won't turn on, or it's exhibiting signs of any other erratic behavior, make the call to ChefTek for a quality commercial mixer repair. We only serve commercial customers, and this dedication to servicing the Denver area's fine dining and hospitality businesses has made us one of the most trusted names you'll find anywhere.
We proudly service mixers from several major name brands, including Kitchen Aid, ROSS, Galaxy, Hobart, and so many more.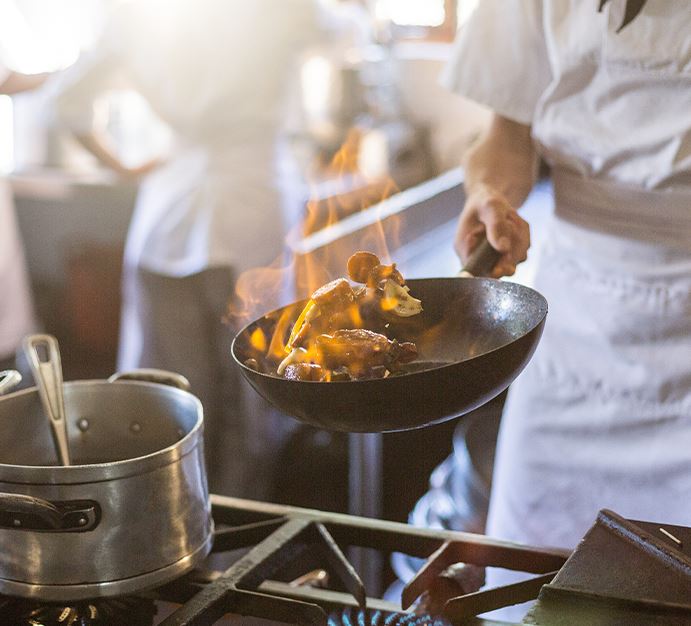 Request Your Appointment Today Don't let maintenance issues slow down your workflow.
Join Our Maintenance Program & Save!
Sign up for our maintenance program and we'll keep your appliances running while helping you save! Maintenance plan members receive a discount on all service calls as well as regular inspections, maintenance, and tune-ups for your most important kitchen appliances. Schedule your plan assessment and learn more about current waitlist times by reaching out today!
Pizza Oven Repairs & Maintenance
Because of their convenience, pizza ovens are some of the most widely used cooking appliances in a variety of different kitchens. Their ability to consistently and evenly heat even large plates of food makes them super convenient, and certain types of ovens don't even need to be regularly monitored. Many models also don't require any moving parts, and that means they are extremely reliable for long periods of time with nothing more than typical daily cleaning. With so much depending on this appliance, it's important to have it repaired as soon as possible.
We offer services for appliances across many major name brands, including:
Lincoln
TurboChef
Waring
True
Viking
If your business depends on a pizza oven or mixer, depend on ChefTek to care for them. Contact us for service today.
Join Our PM Program and Get the Priority Perks!
Keep your business running smoothly by giving all your tools the right maintenance. By joining our PM Program, you'll receive significantly discounted hourly pricing, and priority call booking over non-PM customers. Contact us to find out more!
Personable experience and communication from beginning to end.

We're happy to take some worries away and help your business run smoothly.

We'll never toss our hands up and give up. We always find a solution for you.

Kitchen Equipment Experts

Delivering quality solutions to a majority of Colorado's fine dining industry.

Lowest Call Back Percentages in the Industry

ChefTek has one lowest call back percentages in the industry at 2.5%.
Contact ChefTek Today
Fill out the form below or give us a call at (303) 502-9880 for immediate attention.