Denver Commercial Kitchen Appliance Services
Servicing the Denver Metro Area, from Colorado Springs to Fort Collins and Beyond!
Are one of your commercial appliances broken? Fortunately for restaurant and hospitality businesses, dependable and professional commercial appliance repairs are just a phone call away with ChefTek. We offer fast, straightforward, and honest services for all major appliance brands to help you stay on your feet.
At ChefTek, every technician is highly trained to ensure they continually offer top-of-the-line service. We believe that by being a great place to work and supporting our staff with the resources and time they need to do the job right, they'll deliver better results and earn your trust for the future. Our service has become so renowned and trusted that we have helped thousands of customers over the years. A majority of the fine dining businesses in the Denver area have chosen ChefTek to be their trusted appliance repair and service provider. We invite you to come see why for yourself.
Schedule an appliance service by calling ChefTek at (303) 502-9880 today! We offer flexible scheduling with after-hours availability for emergencies.
ChefTek has one lowest call back percentages in the industry at 2.5%.
Denver's Leading Commercial Appliance Service Provider
Would you like to increase the peace in your business? Not having to worry about a faulty, temperamental, or stubborn appliance would be a great start. At ChefTek, we make sure your kitchen has the safe, effective, and reliable machinery it needs to operate as you need it to, whether it's on the hot or the cold side of your food preparation line.
We service all appliances a commercial kitchen relies on, including:
Is It Worth Fixing a Commercial Appliance?
If even one appliance goes out, an entire commercial kitchen can grind to a halt. Without the proper, working appliances, it's impossible to serve customers in a reasonable amount of time, which ultimately leads to loss of potential revenue. This is why fixing or replacing commercial appliances right away is well worth it.
Ice Machine Sales & Services
Ice is an important part of virtually any food service business. From keeping drinks cold to preserving sensitive ingredients, make sure you have the ice supply your business needs with a quality ice machine. ChefTek is an ice machine dealer, offering a number of great machines from reputable manufacturers. We'll find the perfect machine for your needs and one that fits your budget. Plus, we also offer a full selection of ice machine maintenance and repair services to support your investment and keep your business moving.
Create Your Customized Appliance Maintenance Plan
Want to avoid the stress and hassle of a broken appliance? Tired of your energy costs surging through the roof? Regular maintenance can improve both appliance reliability and efficiency, helping you keep costs down and your kitchen operating smoothly. ChefTek offers customized maintenance plans that are individually designed to provide each client the services their equipment needs when and where they need them.
When you sign up for our maintenance plan, we come to your kitchen and walk through your property to take inventory of your equipment and what might need service. From there, we create a year-round maintenance plan that details out what services will be done on what machines, how often they'll be completed, and what other options or as-needed services are available. This also allows us to give you an accurate plan cost and estimated yearly maintenance value so you can better plan out your operating budget.
At ChefTek, great service is like butter, baby! Contact us and see what we mean by scheduling your repair or maintenance service.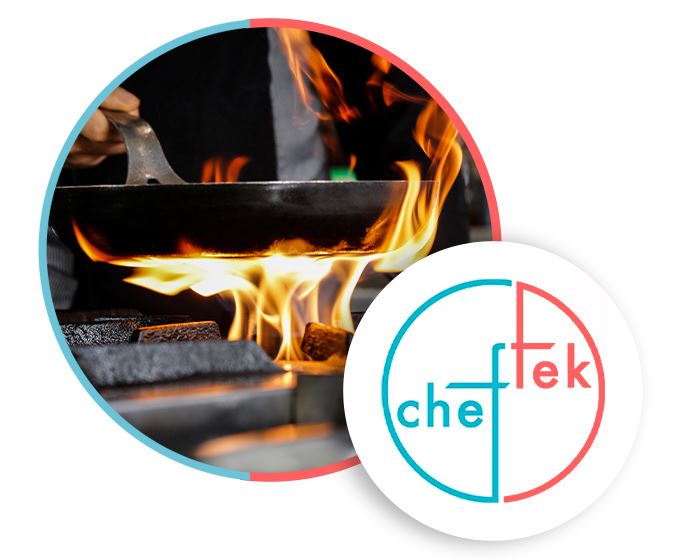 Contact ChefTek Today
Fill out the form below or give us a call at (303) 502-9880 for immediate attention.