Commercial Ice Machine Repair in Denver
Broken Ice Maker? Let Us Help!
At ChefTek LLC, we specialize in providing top-notch commercial ice maker repair services in Denver, CO. If your ice machine is not functioning properly, our team of specialists is here to help. We understand the importance of having a reliable ice maker for your business, whether you run a restaurant, hotel, or any other establishment that requires a steady supply of ice.
Our technicians are highly skilled and experienced in diagnosing and repairing various types of commercial ice makers. We pride ourselves on offering efficient and cost-effective solutions to get your ice maker up and running again in no time.
---
Call ChefTek today at (303) 502-9880 or fill out our contact form for commercial ice machine repair services in Denver.
---
What Are Common Ice Machine Issues?
Common issues with ice machines include not making enough ice, making ice that is too small or too big, ice tasting weird or looking cloudy, leaks, and making loud noises.
These problems can happen because of dirty parts, like coils, filters getting blocked, or broken components. Cleaning and maintaining your ice machine regularly can help avoid these problems, and if they persist, it's a good idea to get professional help for repairs.
If your business relies on a larger ice machine to meet the demands of your customers, our skilled technicians can handle any repair needs you may have.
How Often Should a Commercial Ice Machine Be Serviced?
From our experience, commercial ice machine maintenance will vary depending on a number of factors. Typically, it's recommended to have the ice machine serviced every six months. Regular maintenance includes cleaning the machine, replacing filters, and checking for any issues that might affect its performance.
This helps prevent breakdowns and ensures the ice produced is safe for consumption. Keeping up with regular service can extend the lifespan of the machine and reduce the risk of costly repairs in the long run.How Can You Prolong The Life Expectancy of Your Commercial Ice Machine?
To make your commercial ice machine last longer, you should:
Clean it regularly - using the instructions provided by the manufacturer to keep it free from dirt and germs.
Replace filters and components - when necessary to keep it running smoothly.
Use a water filter - to prevent mineral buildup. Place the machine in a well-ventilated area to avoid overheating.
Train your staff - on how to use and maintain the machine properly to prevent any accidents.
Schedule Regular Maintenance - by scheduling regular maintenance, a team of professionals can prevent major issues from happening.
By doing these things, you can extend the life of your ice machine and save on repair costs.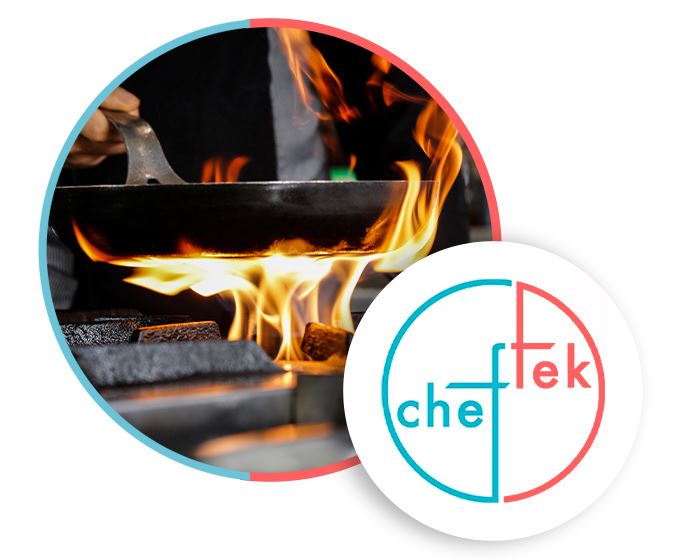 Why Choose Us For Commercial Ice Maker Repair?
From diagnosing complex mechanical issues to replacing faulty components, we have the expertise to restore your ice machine's functionality. We understand that a malfunctioning ice machine can disrupt your operations and impact customer satisfaction. That's why we strive to provide prompt and reliable repair services to minimize downtime and get your business back on track.
Our team stays up to date with the latest industry trends and advancements in ice machine technology. This allows us to effectively service a wide range of ice machine brands and models, ensuring that we can meet the unique needs of your business.
Ice Machine Products in Denver
Ice is a crucial part of just about any food or beverage service, and you can't afford to run out. When you need a stable and constant supply of ice, trust a professional ice machine to deliver it. ChefTek offers ice machine sales, including a variety of models from reputable manufacturers. We have the perfect ice maker to fit your business and keep your drinks, food, or other important things cold.
We also have a full range of ice machine services to support any ice machine we sell. Whether your ice maker needs regular maintenance or a repair, you can trust us to keep it running efficiently and effectively.
---
Call (303) 502-9880 today for fast and dependable commercial ice machine repair services.
---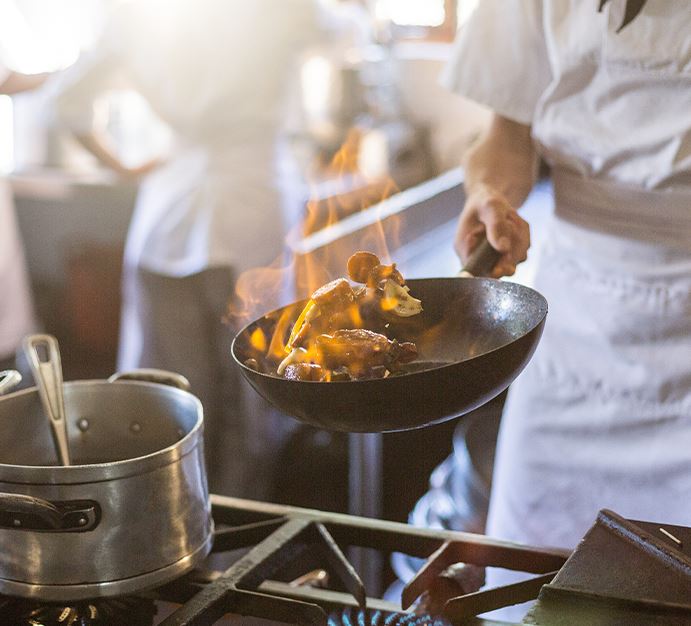 Schedule Your Appointment Today Say Goodbye to Termites for Good
Join Our PM Program and Get the Priority Perks!
Keep your business running smoothly by giving all your tools the right maintenance. By joining our PM Program, you'll receive significantly discounted hourly pricing, and priority call booking over non-PM customers. Contact us to find out more!
Kitchen Equipment Experts

Delivering quality solutions to a majority of Colorado's fine dining industry.

We'll never toss our hands up and give up. We always find a solution for you.

We're happy to take some worries away and help your business run smoothly.

Personable experience and communication from beginning to end.
Contact ChefTek Today
Fill out the form below or give us a call at (303) 502-9880 for immediate attention.