Fryers, Flat Tops & Grills
Commercial Fryer, Flat Top & Grill Repair in Denver
Fast & Effective Service you Can Count On!
Flat tops, grills, and fryers stand as the fundamental pillars in the realm of hot side food preparation and production. In terms of flexibility, dependability, and versatility, there's simply no match for what these essential tools bring to a commercial kitchen. In the domain of Denver flat top, fryer, and grill repair services, the unparalleled offerings of the ChefTek team take the lead.
Recognizing that your cooking appliances form the core of your culinary operations, ChefTek is dedicated to ensuring they operate at peak performance consistently. When it comes to safeguarding this crucial investment through commercial appliance repair, we deliver the most exceptional services available. Our team works swiftly to pinpoint and resolve issues, providing fair and competitive pricing, all while prioritizing your unique needs. Furthermore, we extend a personalized touch with our signature maintenance plan, offering tailored upkeep specific to your kitchen and business requirements.
Benefits of regular equipment maintenance include:
Reduced risk of unexpected breakdowns
Improved energy efficiency
Enhanced food quality
Increased equipment lifespan
Cost savings on major repairs
---
Learn more about our service options by calling ChefTek at (303) 502-9880 today and get the repair your kitchen needs to keep cooking!
---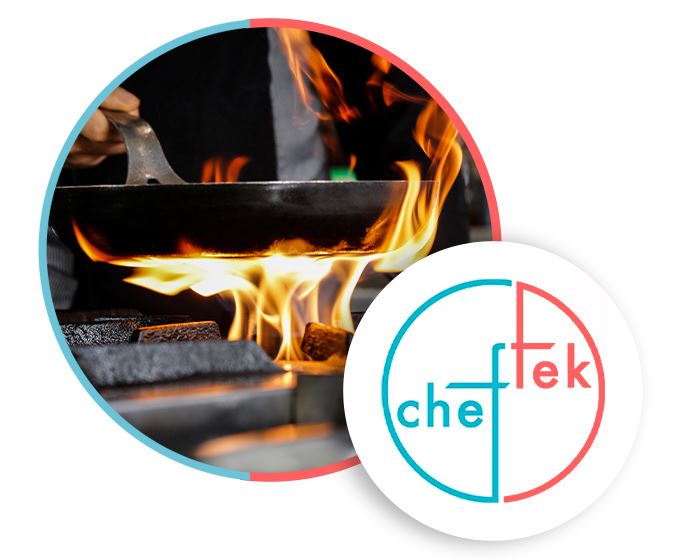 Flat Top & Grill Repair & Maintenance
There may be no more versatile hot side cooking appliance in your kitchen than a flat-top grill. Renowned for their ability to retain and evenly distribute heat as well as consistently cook so many different pieces of a meal, a flat top is one of the single most important investments in any commercial kitchen. At ChefTek, we make it our mission to protect and preserve this investment with quality repair and maintenance services.
In addition to repairing and maintaining flat top grills, ChefTek also offers services for commercial charbroilers. These appliances offer open-flame cooking for that grilled flavor that is so integral to so many different types of cuisine. Whether you simply have a small countertop unit or charbroiling is at the very heart of your food preparation, trust us to be the ones to keep your grill operating smoothly.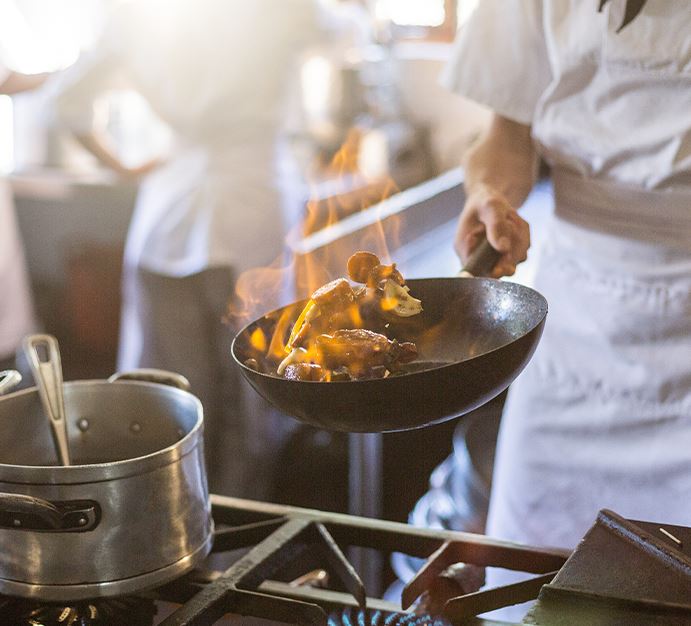 Request Your Appointment Today Don't let maintenance issues slow down your workflow.
Deep Fryer Repair Services
If your deep fryer refuses to heat up or simply needs a checkup, trust ChefTek to be the ones to do the job right. We offer everything from temperature calibration and heating element replacement to vent and hood repair. Deep fryers are a staple of so many different restaurants across a wide variety of different culinary styles. Deep fryers offer even heat, consistent cooking, fast preparation times, and low maintenance requirements. In fact, deep fried food is a staple for side dishes and many different types of entrées across the country. They are also remarkably consistent and low-maintenance thanks to their lack of moving parts.
Our goal is to keep your fryers operating smoothly so you can keep up with your customers.
We service flat tops and grills from all major name brands, including:
Vulcan
Wolf
Viking
Star Manufacturing Co.
Globe Food Equipment
For fast, effective service you can count on, choose ChefTek! See for yourself why we're the name that the majority of fine dining restaurants in the Denver area call for their appliance service needs.
Join Our PM Program and Get the Priority Perks!
Keep your business running smoothly by giving all your tools the right maintenance. By joining our PM Program, you'll receive significantly discounted hourly pricing, and priority call booking over non-PM customers. Contact us to find out more!
Personable experience and communication from beginning to end.

We're happy to take some worries away and help your business run smoothly.

We'll never toss our hands up and give up. We always find a solution for you.

Kitchen Equipment Experts

Delivering quality solutions to a majority of Colorado's fine dining industry.

Lowest Call Back Percentages in the Industry

ChefTek has one lowest call back percentages in the industry at 2.5%.
Contact ChefTek Today
Fill out the form below or give us a call at (303) 502-9880 for immediate attention.