Denver Commercial Oven & Stove Repair
Every commercial kitchen needs an oven or stovetop to function properly. These are two of the most common and frequently-used appliances across a wide variety of different types of cuisine, and virtually every restaurant will use one in some way. Should something go wrong, ChefTek is here to assist you. Our Denver commercial oven and stovetop repair services restore your kitchen's function quickly so you can go back to serving your customers as usual.
Restaurants across the Denver metroplex have come to depend on ChefTek to keep their kitchens running the way they need to. We recognize that appliances are the lifeblood of your business, and we make it our mission to keep them operating to their fullest capacity at all times with quality-focused appliance repair and maintenance solutions. We are in the business of serving others and today we proudly provide our services for a majority of the fine dining industry throughout the area. To date, that means thousands of completed jobs, an outstanding reputation for customer satisfaction, and solutions-oriented services.
For the finest and most trusted commercial range, oven, and stovetop repairs in the Denver area, call ChefTek at (303) 502-9880 to schedule service today.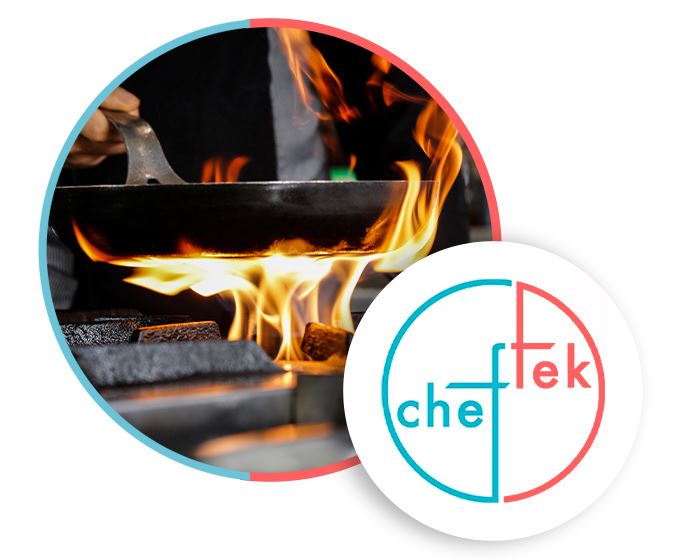 At ChefTek, we understand what it takes to go above and beyond for our customers. While there are plenty of repair options out there, we are the only one who truly understands what it means to serve commercial customers. In fact, commercial work is all we do. Our technicians receive regular training and education to ensure their skills are at the cutting edge of the industry, and we focus on delivering results for those repair jobs that the other guys might give up on. Looking to increase your peace and gain some reliability in your day-to-day operations? Look to us for your repair and maintenance services.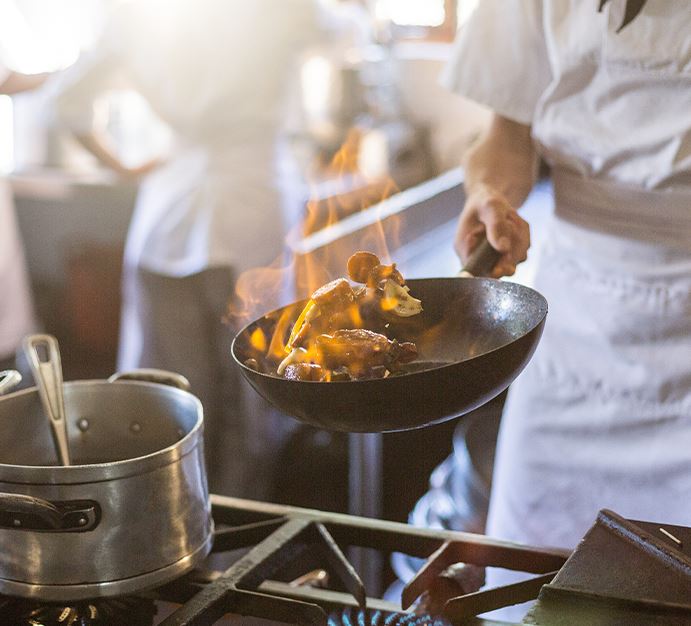 Request Your Appointment Today Don't let maintenance issues slow down your workflow.
Sign Up for Our Maintenance Plan
At ChefTek, we take pride in being the name our customers call for all of their appliance repair and maintenance needs. As a member of our preventative maintenance plan, you can trust all of your kitchen's most valuable assets to our team of experienced repair professionals. Plan members receive a number of additional perks and benefits as one of our VIP customers, including 20 percent off hour hourly labor rates. If you're interested in signing up, reach out to us for more information on pricing and waitlist times!
Keeping the Heat Turned Up
Whether you rely on a small and simple cooktop or a series of high-powered food preparation stations, trust ChefTek to keep your kitchen's ovens, ranges, and stovetops running properly. We fix all issues with all major appliances, allowing you to get back to business as usual, keep the heat turned up, and keep the food moving out the door. When quality matters with your end product, don't sacrifice when it comes to the quality of your appliance services.
We offer services for most major professional brands, including:
Viking
Wolf
True
Vulcan
Thor
Dacor
US Range
Whirlpool
From gas burners to commercial ovens of all shapes and sizes, reach out to ChefTek today for repair and maintenance solutions.
Join Our PM Program and Get the Priority Perks!
Keep your business running smoothly by giving all your tools the right maintenance. By joining our PM Program, you'll receive significantly discounted hourly pricing, and priority call booking over non-PM customers. Contact us to find out more!
Personable experience and communication from beginning to end.

We're happy to take some worries away and help your business run smoothly.

We'll never toss our hands up and give up. We always find a solution for you.

Kitchen Equipment Experts

Delivering quality solutions to a majority of Colorado's fine dining industry.

Lowest Call Back Percentages in the Industry

ChefTek has one lowest call back percentages in the industry at 2.5%.
Contact ChefTek Today
Fill out the form below or give us a call at (303) 502-9880 for immediate attention.