Commercial Freezer Repair in Denver
Professional Commercial Chiller & Freezer Services
Commercial chillers and freezers play important roles in any food service business. Bringing foods below freezing temperatures is vital for not only prolonging their life and preserving their condition, but it's crucial for food safety as well. Even a simple or small disruption in your freezer or chiller's operation can be devastating, and that's why it's important to stay on top of your maintenance and repair needs by trusting your appliances to the team at ChefTek.
Does your business depend on a chiller or freezer? If so, you should depend on ChefTek to keep it running. As Denver's leading name in commercial appliance repair, we offer comprehensive solutions that keep your business running smoothly. We are the experts when it comes to cold side appliance services, offering comprehensive solutions for all major name brand makes and models. In short, if you depend on it to keep your inventory safe and keep your business running smoothly, we'll keep it at its best so you can go on with your day.
---
Need commercial freezer repair in Denver, CO? Reach out to ChefTek by calling (303) 502-9880 today or schedule service online!
---
Commercial Blast Freezer Repair & Maintenance
Need something chilled in a hurry? A blast freezer does exactly that. These machines use sophisticated and energy-efficient technology to quickly bring a large quantity of food down to freezing temperatures by rapidly cooling the air in the chamber and continuously blowing this cold air over your product. Whereas a normal freezer might take several hours for a job, a blast freezer may be able to get it done in just a few minutes.
ChefTek offers blast freezer repair and maintenance services. From small, in-reach units to under-counter and even walk-in or roll-in options, we make sure they all have the ability to get cold quickly, chill your product, and operate reliably.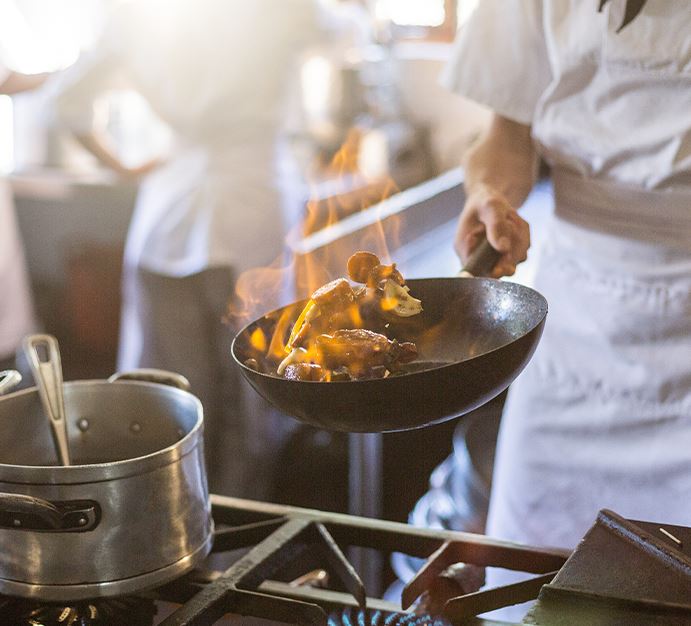 Request Your Appointment Today Don't let maintenance issues slow down your workflow.
Chiller Maintenance & Repair Services
Chillers offer stable and dependable temperature control at above-freezing levels, typically perfect for storage and distribution of temperature-sensitive products like soft drinks, water, or alcohol. Blast chillers bring these products down to temperature quickly, but like their counterparts, don't actually bring the product down to freezing levels. ChefTek offers services for both types of chillers, ensuring your business has the necessary tools to operate each and every day.
Commercial Freezer Maintenance & Repair
Commercial freezers come in all shapes and sizes. Some are purely for storage, giving you the ability to temporarily keep things in an environment that protects and preserves them. Others are functional, giving you the ability to bring a product down to temperature while keeping it ready for customers.
Signs your commercial freezer needs repair:
Your food is spoiling too quickly
There is ice building up in the freezer
It's especially loud or the motor is hot
You notice water pooling on the floor near the freezer
ChefTek offers services for freezers from all major name brands, view our list here.
---
Learn more about our services and schedule your appointment or sign up for our maintenance plan by contacting ChefTek today.
---
Join Our PM Program and Get the Priority Perks!
Keep your business running smoothly by giving all your tools the right maintenance. By joining our PM Program, you'll receive significantly discounted hourly pricing, and priority call booking over non-PM customers. Contact us to find out more!
Kitchen Equipment Experts

Delivering quality solutions to a majority of Colorado's fine dining industry.

We'll never toss our hands up and give up. We always find a solution for you.

We're happy to take some worries away and help your business run smoothly.

Personable experience and communication from beginning to end.
Contact ChefTek Today
Fill out the form below or give us a call at (303) 502-9880 for immediate attention.